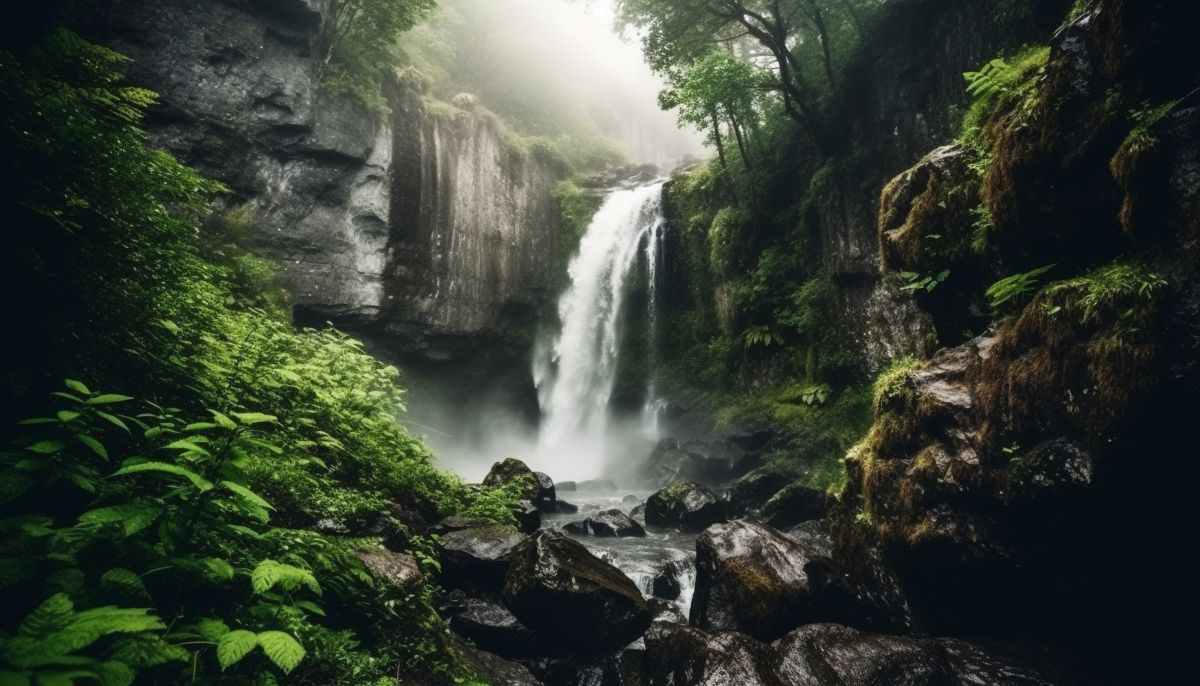 Hidden Waterfalls of Bali
Published on August 13, 2023
Tips & Trick
Bali's allure extends beyond its beaches, with hidden waterfalls nestled in its lush rainforests and mountain valleys. These secluded treasures provide a chance to reconnect with nature, often reached through picturesque routes involving stream crossings, wooden bridges, and rocky steps.
Exploring these renowned Bali waterfalls is a rewarding experience, offering immersion in nature's beauty. The tranquil pebbly pools beneath the cascading falls invite relaxation, while some sites boast panoramic vistas from their bases or nearby hilltops, worthy of gracing any Instagram feed with professional-like photography.
Banyumala Twin Waterfalls
Concealed within the island's central highlands, these twin waterfalls require scenic treks through dense rainforests. The reward is not just the visual spectacle but also the chance to rejuvenate in the cool waters beneath the falls. The surrounding vistas enhance the experience, offering a true connection to nature.
Kanto Lampo Waterfall
This gem presents multi-tiered cascades flowing over stepping boulders. Accessible during the rainy season, a shallow pool forms at its base, creating a serene setting. Found in Gianyar regency, it's conveniently located for exploration.
Melasti Waterfall
Located near Tanah Lot Temple on Melasti Beach, this coastal waterfall cascades down a grassy cliff. It's best visited during low tide and rainy seasons, offering spectacular views, especially during sunsets.
Tegenungan Waterfall
Tegenungan is one of the closest large waterfalls to Bali's popular southern resort areas like Kuta and Sanur. If you're coming from Ubud, it's even closer. The trip to the falls is a pleasant drive down paved village roads flanked on both sides by stretches of green rice fields. The site is also well-equipped. There is plenty of parking, as well as rows of small local shops selling snacks and souvenirs. The breathtakingly green valley panorama with cascading water serves as the focal point. From the vast pebbly base, you can enjoy the views up close. Most of the time, you can swim in the plunge pool, except during heavy rain, when flash floods are a risk.
Blahmantung Waterfall
Blahmantung Waterfall in Bali's Tabanan regency is amazing, especially during the rainy season, with a spectacular drop of about 100 meters. But be prepared for a bit of a hike to get there – it's about a 1 km steep track that can be rough at times. The region's lush terraced rice fields near the village of Antosari are a bonus highlight on the way there.
SingSing Waterfall
The Singsing Waterfall is nestled in the forested hills of Cempaga village in Banjar, North Bali. It is approximately 50 kilometers west of the town center and major beach resort areas of North Bali, such as Lovina. You'll need to take a 20-minute walk through rural countryside and along a moderate forest trail to get there. Its name translates roughly as 'daybreak waterfall.'
Munduk and Melanting Waterfalls
Munduk village is one of the best destinations in Bali for waterfall lovers, with 3 of stunning waterfalls, such as; Laangan Melanting waterfall, Red Coral waterfall and Golden Valley/Munduk waterfall.
Tukad Cepung Waterfall
Tukad Cepung Waterfall is one of these places that you might want to consider putting on your travel checklist. This still remains as the best virgin waterfall of Bali. The sunlight falls on the glistening waterfall creating a rainbow, which feels as though it is projected right up to you. This waterfall is a new tourist destination in Bangli area, which gives the beauty and uniqueness of different waterfalls than others, located in the middle of high cliffs, with very clear water, slightly entering the cliff area that seems to coincide with one another. Tukad Cepung Waterfall (often called Cepung by the Balinese) is one of the most photogenic of all the waterfalls in Bali. Tukad mean river in Balinese language, and Cepung mean flow, so 'Tukad Cepung Waterfall' means the Cepung River-flow.
While these waterfalls give you the natural aesthetics that you are looking for, our villas might provide you with an elevated sense of belonging which would make you feel more complete. Check out our Villas at Balivillasrus.
Related Articles