ESCAPE TO PARADISE :
EXPERIENCE THE BEST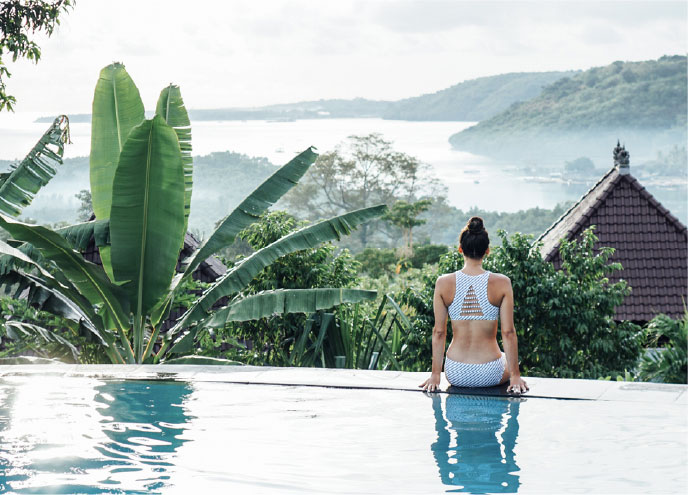 Finest to Premium Villa Rentals: A carefully selected assortment of Bali villas complemented by over a decade of industry expertise. We are not just a Property Management company but a comprehensive service provider specializing in Bali Villa Accommodation in Seminyak, Canggu, Uluwatu, Ubud, Jimbaran, Nusa Dua, and Kuta - Bali, Indonesia. Our mission is to guarantee a delightful and unforgettable stay in our villas by offering seamless and all-inclusive services.
PACKAGES / PROMOTIONS
HONEY MOON
Start your "Celebration For Two" with the Romantic Honeymoon Collection. Indulge in your romantic moments, and enjoy privacy and serentity in a one-bedroom private villa with its very own private pool.
WEDDING PACKAGES
Are you planning to have your wedding in Bali? Bali is now one of the most in-demand places by couples who are getting married. A wide range of beautiful and romantic wedding venues and packages are available for your ultimate and unforgettable special day. We provide the best wedding venues in Bali to celebrate your love and memorable moments that last a lifetime!
LAST MINUTE DEALS
The last-minute is not always the last. You can check out here some special deals that we're providing you for your limited time, to enjoy your holiday.
Previous
Next
WE MAKE YOU FEEL SPECIAL
Leave the complexities of visa applications to us. Our dedicated team of experts will guide you through the process, ensuring all necessary documents are prepared and submitted accurately and on time. With our assistance, you can embark on your journey with confidence, knowing that your travel visa requirements are taken care of.