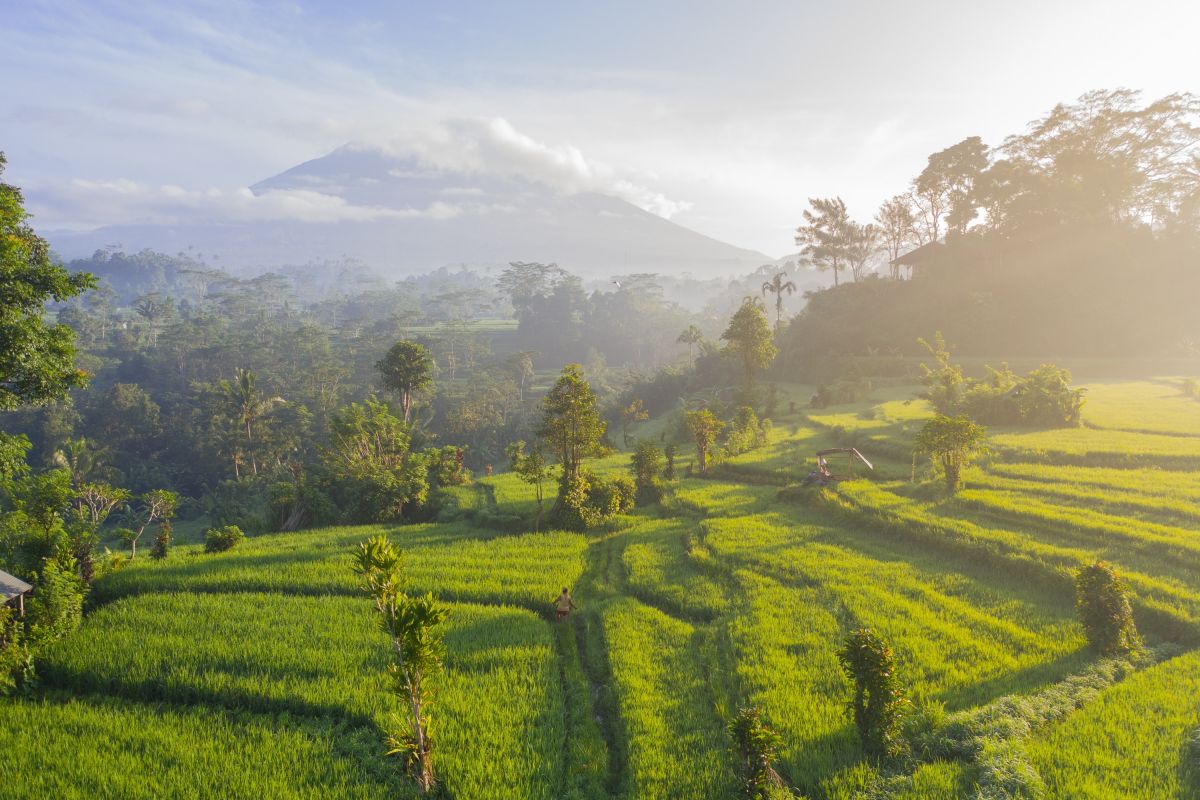 Explore Bali's Hidden Gems
Published on November 13, 2023
Tips & Trick
Just when you thought you had seen it all, there are still plenty of hidden gems in Bali waiting to be discovered. In this blog, we'll be taking a look at the ultimate guide to exploring Bali's hidden gems.
Nusa Penida
Nusa Penida is a small island located southeast of Bali that offers stunning views and crystal-clear waters. Here, you can find natural wonders like Kelingking Beach and its T-rex-shaped cliff, Angel's Billabong natural infinity pool, and Broken Beach with its natural archway.
Tibumana Waterfall
The Tibumana Waterfall is located in the Bangli region of Bali. This waterfall is not as well-known as some of Bali's other waterfalls but is just as stunning. It's a perfect place to take a dip in the cool waters and enjoy the peaceful surroundings.
Jatiluwih Rice Terraces
While the Tegalalang Rice Terraces are a popular attraction in Bali, the Jatiluwih Rice Terraces are also worth visiting. These rice terraces are much quieter than the Tegalalang terraces. They offer breathtaking views and a peaceful atmosphere.
Pura Gunung Kawi Sebatu
Pura Gunung Kawi Sebatu is a Hindu temple located in the Gianyar region of Bali. Although it is not very well known, it is definitely worth a visit. It's surrounded by lush greenery and has a peaceful pond in the middle. This temple is a perfect place to escape the crowds and enjoy a moment of tranquility.
Banyumala Twin Waterfalls
The Banyumala Twin Waterfalls, located in the north of Bali are also worth a visit. These waterfalls are in a jungle and can be reached by a short hike. Enjoy a peaceful and beautiful experience, away from the crowded attractions.
Sidemen Village
Sidemen Village is a peaceful and traditional village surrounded by lush green rice fields and beautiful mountains. It's a great place to experience Balinese culture.
Aling-Aling waterfalls
Lastly, the Aling-Aling waterfalls. After a short 10-minute walk through a jungle-like trail, you have already reached the waterfall. Although Aling-Aling waterfall is well known, there is more hidden when you visit here. In fact, there are three other waterfalls where you can do cliff jumping and water sliding. Should you not want to do this, you can also just take a refreshing dip in the water.
As you can read, Bali has many hidden gems waiting to be discovered. From stunning waterfalls and rice terraces to tranquil temples and traditional villages. So, be sure to explore these and discover a different side of the island away from the hustle and bustle.
Related Articles